Women's Wellness & Adventure Weekend – Spring 2020
May 1 @ 4:00 pm

-

May 3 @ 1:00 pm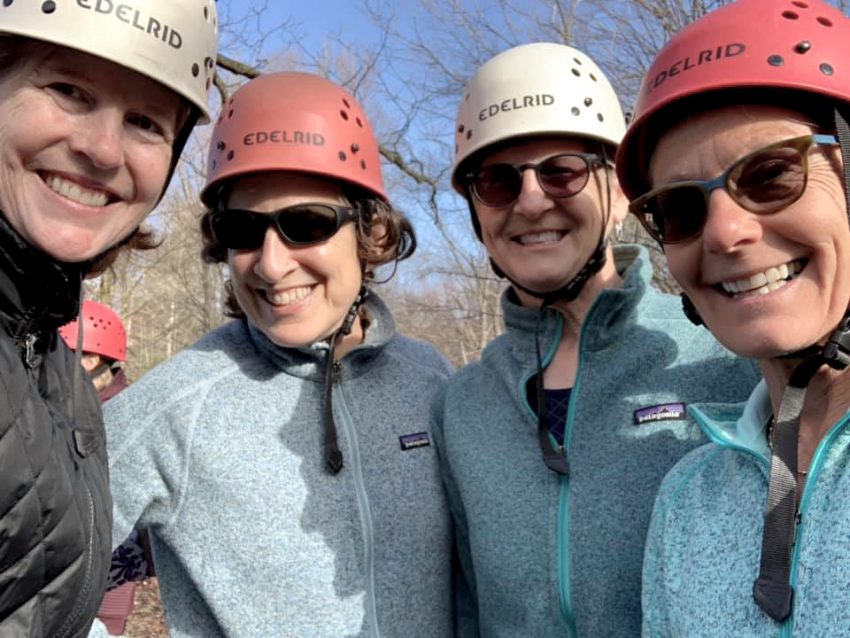 Osprey Wilds' 780 lakeside acres of beautifully varied landscapes provide the perfect setting for this complete holistic retreat weekend. Spend this time with your friends or take the opportunity to get away by yourself, meet new people, and learn new skills.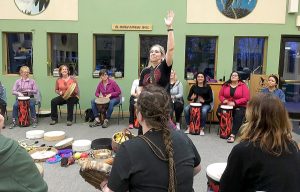 During the this wonderful weekend of adventure, relaxation and renewal, you can choose from a wide variety of mind, body & spirit activities for healing and personal growth, book a massage or private reiki/energy healing, chakra or intuitive session, and just relax and be immersed in nature.
Comfy dorm-style lodging (rustic options and commuter or camping rates are also available), delicious and plentiful food with gluten-free, vegetarian and/or vegan options, and beautiful lakeside surroundings allow you to fully enjoy this time away from your everyday responsibilities – we've got you covered!
This event for adult women is offered every spring and fall – the first weekend of May and the first weekend of October.
Must be 21 years of age or older.
---

Our Keynote Speaker this spring is Nina Roberts Salveson 
Nina Roberts Salveson is a master transpersonal psychologist (focused on the spiritual side of human nature, universal spiritual laws for reaching self-actualization and self-fulfillment in life), internationally board certified transformational depth coach, yoga therapist, yoga and meditation instructor, Ayurveda-yoga therapist,  and Reiki Master Teacher in three traditions. She is an agent of human evolution.  Nina has guided many women through nature-based transformational retreats using ecotherapy, meditation, silence and writing, exploring and discovering as a method of healing and reconnecting with nature.  What most inspires her is to empower women to be all that they are and to accept themselves fully. You can learn more about Nina on her website, boldsoul.life.
NEW FOR SPRING! 
For the first time ever, we will be creating and having available for sale Women's Wellness & Adventure Weekend organic cotton long-sleeved t-shirts for $20. If you would like to reserve a t-shirt, please select 'Yes' in the T-Shirt requested question and then click on your t-shirt size. We will send you a paypal invoice for the shirt In Feb/March, which you can pay online or you may opt to pay for the shirt upon arrival.
Early Bird discount – Register and pay in full by March 1 and save 10% off the rates below.

---

Package rates (per person) – includes lodging, meals and programs:
Quad/Max. occupancy in Crosby Lodge (4 women/room) = $350/person
Triple occupancy (3 women/room)  = $405/person
Double occupancy in Lowry Lodge (2 women/room)  = $475/person
Double occupancy in Crosby Lodge (2 women/room)  = $525/person
Rustic yurt package = $260/person with a minimum of 4 people


registering as a group – please call to register for yurt
Commuter or camper rate (per person) – includes meals and programs:
Commuter or camper rate* = $250/person
(for a list of area lodging, click here)
* we can accept a limited number of tent campers; please email
frontdesk@ospreywilds.org if you plan to tent camp
---

TO REGISTER
PLEASE NOTE: All fees are non-refundable.
There are no refunds for cancellations.