Healthy Food   ◆   Healthy People   ◆   Healthy Planet ​
Enjoy outstanding meal service during your stay
Our kitchen staff provides delicious scratch-cooked meals for visiting groups as well as customized banquet menus, prepared fresh to satisfy every palate. Each meal is served cafeteria style and offers a variety of exceptional cuisine options with a focus on locally grown or organic items. We also grow produce and raise animal on our very own Trapp Farm using organic, no-till practices. We are proud to serve these local products to visitors year-round.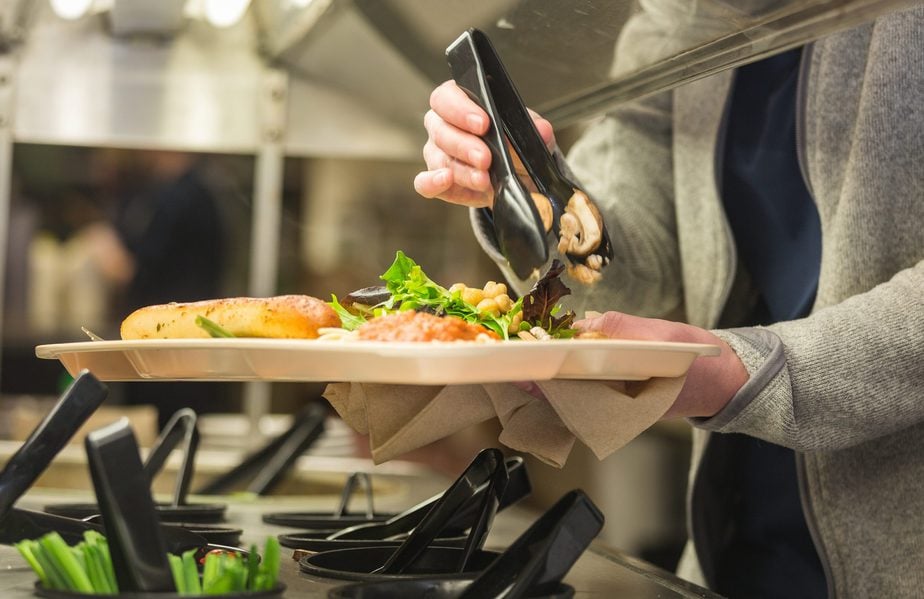 Eat healthy, eat sustainably
We are a scratch-based kitchen

We purchase organic, non-GMO and natural foods as much as possible

We buy locally & regionally sourced foods when seasonally available

We cultivate a large portion of the produce and meat we serve on our Trapp Farm
Our food suppliers include:
Coleman Natural Foods

Duluth Coffee Co. – Duluth, MN

Ferndale Market – Cannon Falls, MN

Honeyhill Farms – Hinckley, MN

Locally Laid Egg Company – Wrenshall, MN

Lake Haven Custom Meat Processing – Sturgeon Lake, MN
Hormone-, antibiotic- & nitrate-free meat

Beef from local 100% grass-fed cows

Eggs from pasture-raised chickens on our own Trapp Farm

Milk from cows not given rBST/rGBH

Fish from MSC & ACS certified fisheries

Whole grain bread, pastas & cereals

Organic, fair trade, shade-grown coffee

Fresh salad bar at lunch & dinner

Fresh fruits
Food allergies and special dietary needs
With advanced notice, we can accommodate a variety of dietary needs – let us know of any food restrictions at least two weeks prior to your visit.
Enjoy a 270° lakeside view of nature
Combine our fantastic meals with our beautiful lakeside dining hall and you've got a truly enjoyable dining experience. Our dining hall seats 200 people comfortably and has the most appealing setting with many windows that make you feel a part of the great outdoors even on winter days, when the huge stone fireplace keeps everyone cozy. Covered outdoor dining/seating area on three sides.
Huge stone fireplace

Large windows overlooking lake 

Wireless internet

Pull-down screen

PA system with podium and wireless mics

Power carts and AV equipment available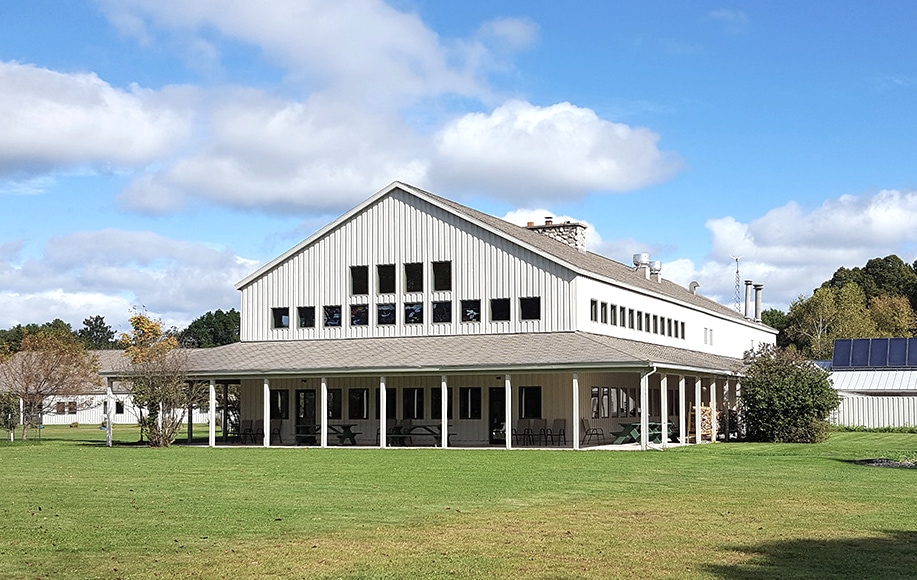 Host your large gathering in a beautiful setting