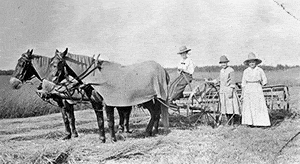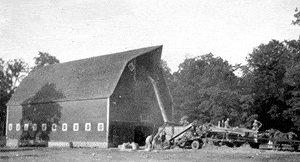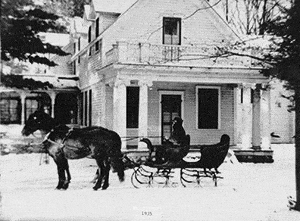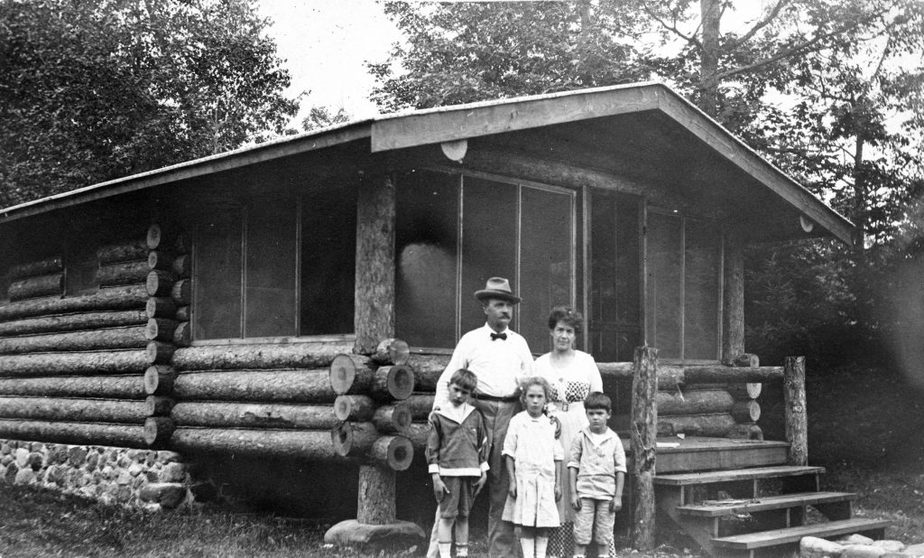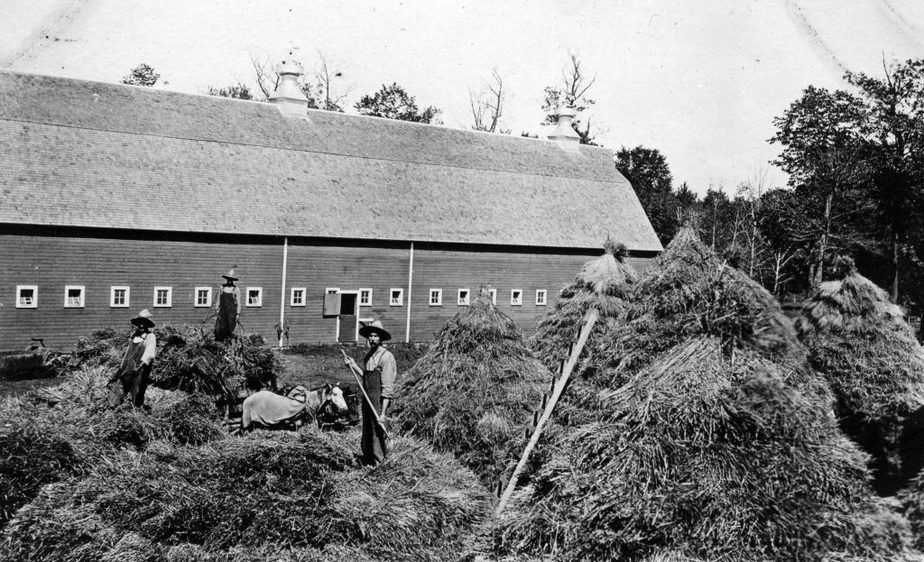 In the 1800s, the land that Osprey Wilds resides on was home to the Anishinabe or Ojibwe Indian people. The US Government made an agreement with the Ojibwe in 1834 that allowed non-Indian people to live in this area.
This land was originally purchased in 1898 by Dr. Arnold Schwyzer, a prominent St. Paul surgeon. Under his ownership, the land was developed as a dairy farm. Many of the buildings on the property are from the Schwyzer era.
The Schwyzer family did not live here year-round. The farm was rented out over the years to a number of different families who did the farm work. The Schwyzers visited throughout the year and stayed in the house that we now call the Schwyzer Lodge.
Portions of the forest were logged prior to the Hinckley Fire (1894), and the land was farmed under the Schwyzer family ownership for the first half of the twentieth century.
In 1968, the Audubon Center of the North Woods (ACNW) was established following a bequest of 535 acres by Dr. Marguerite Schwyzer of St. Paul to the National Audubon Society. The Audubon Society then transferred the land to ACNW, which was incorporated as a separate 501(c) non-profit organization. In 1971, the first director was hired – Mike Link – and our educational mission began.
Since that time, the Center has served as a residential and day use environmental education facility for small groups of international students, college students, adults, and school groups.
Between 1971 and 2020, ACNW educated over 220,000 K12 youth, college, graduate, family, Road Scholar, and community participants, through formal and informal education programs, about the environment and our relationships to it.
Since 2004, the Center has been committed to reducing our carbon footprint through an extensive program of renewable energy and has become one of the state's leaders in this significant area.
In January 2020, the Audubon Center of the North Woods formally changed its name to Osprey Wilds Environmental Learning Center. There was a lot of confusion around the word "Audubon" in our former name—many people thought that we were focused on bird conservation and/or that we were part of National Audubon Society and not a separate, independent 501(c)(3) nonprofit organization. It did not allow us to have our own brand identity due to the strong word associations with "Audubon".
Acknowledging our long history, we maintain the osprey as our logo and the educational opportunities it presents and to maintain that continuity with our long history.
Some of the major events in the history of this land are pictured on the mural in the hall of Crosby Lodge – the Ojibwe village on the north end of the lake, the logging era, the Great Hinckley Fire that burned our whole county in 1894, the farming, and the Center of today.