Experience your environment.
Osprey Wilds is a private, non-profit 501(c)(3) residential environmental learning center and conference & retreat center nestled on the shores of Grindstone Lake in east-central Minnesota.
We are committed to developing an understanding, ethics and responsibility regarding the environment and stewardship through formal and informal teaching that links nature and humans. 
Year-round experiential environmental education programs
School field trips and nature immersion learning experiences
Youth and family camps
Programs and events for all ages
College courses
Day tours and programs
Adult learning experiences
Wildlife programs
Comfortable lodging for 162+ people plus rustic and camping options
Conference & weddings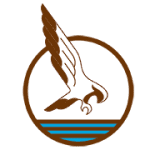 Learn about our rich history - from the days when the Ojibwe occupied this land through the farming of the property by Schwyzer family, the establishment of the Audubon Center of the North Woods and how Osprey Wilds came to be.

Stewardship
We've made it a top priority to 'walk the walk' and have implemented a wide variety of renewable energy sources and energy conservation measures. Learn about the earth-friendly green initiatives that reduce our carbon footprint.

Our Property

At Osprey Wilds, you will be surrounded only by the soothing sounds and sights of nature. Our property includes old growth pine forest, deciduous forest, managed woodlands, wetlands, and restored prairie. Learn more about our facilities and land.

Our Charter School Division (CSD) in Minneapolis authorizes charter schools that have recognized the importance of experiential and environmental education as a means to advance our mission.
To instill a connection and commitment to the environment in people of all communities through experiential learning
A healthy planet where all people live in balance with the Earth
Awards and Certifications
You can help us achieve our mission of instilling a connection and commitment to the environment in people of all communities through experiential learning. Contributions support our wide array of programs, keeping costs affordable for the scores of schools that take advantage of our environmental learning offerings, as well as for participants in camps, family and adult programs, and community activities. Learn more here.