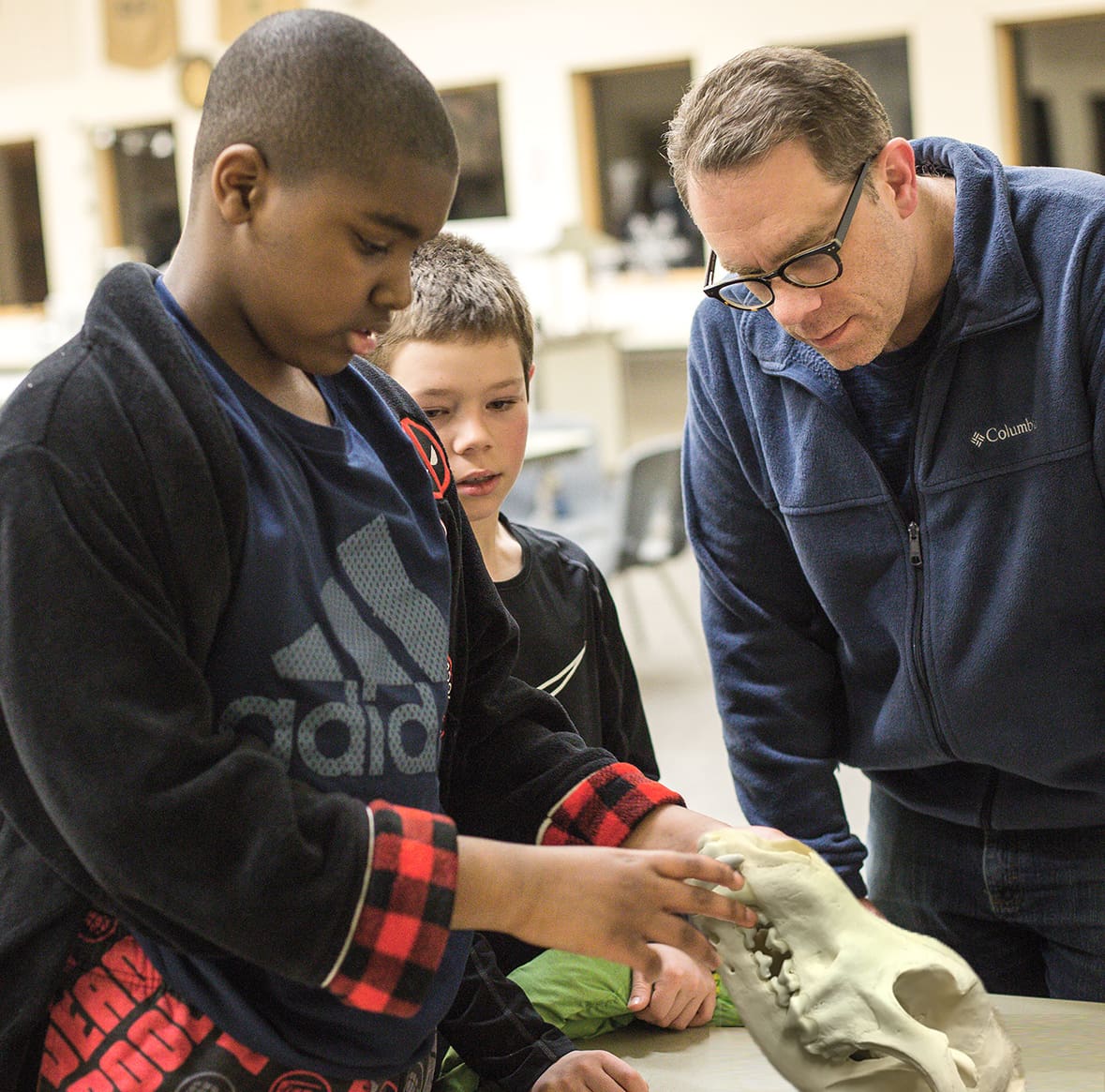 K-12 School & Youth Programs
Activate your curiosity at Osprey Wilds
Watch your students learn to think like a scientist as they engage in experiential, student-centered learning on our 780-acre campus. Our multi-disciplinary environmental education programs encourage scientific inquiry and exploration while fostering personal growth and a positive relationship with the environment.
"Great opportunity for kids to experience the 'great outdoors' in a safe, nurturing environment. The program encourages team-building and fosters an awareness of the world around us."
Environmental & Nature Education at Osprey Wilds
Students learn best when they learn by doing. Give your students an unforgettable outdoor learning experience while meeting your curricular goals and building their independence in a safe, community-focused environment.
— Hands-on experiential learning —
— Accredited by Cognia —
— Alignment with MN State Academic Standards —
— Alignment with NGSS Cross-Cutting Concepts —
— Inquiry-Based Lesson Design —
— Culturally & Linguistically Responsive Instruction —
— S.T.E.M. focused options —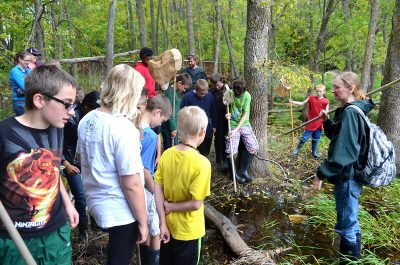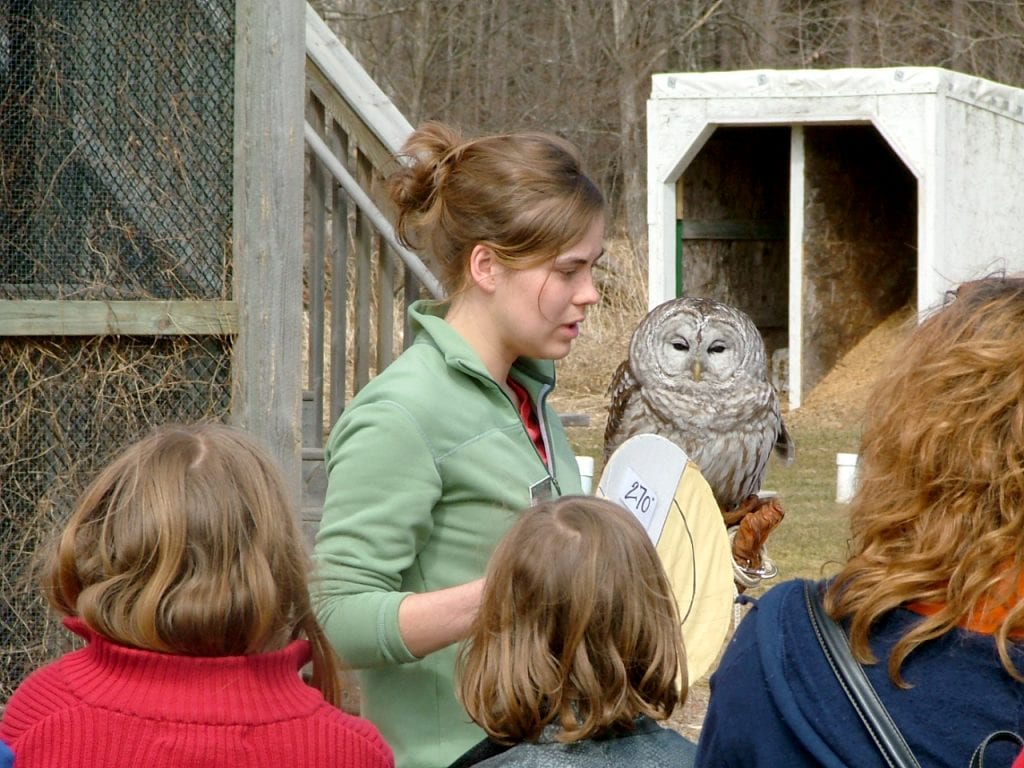 One of the best nature learning experiences you can get!
Accessible and Responsive
Every Osprey Wilds educator is committed to making the outdoors accessible to students from all communities. Our instructors receive training in culturally responsive teaching methods, and we are an LGBTQ+ inclusive facility. All our buildings handicapped-accessible. We also have a winter gear closet and scholarships available to make a visit accessible to all of your students.
A Location Unlike Any Other
Our location in east central MN provides a unique opportunity for students to discover a variety of ecosystems and landscapes. Hardwoods and conifer forests intersect with prairies and wetlands, creating a rich and diverse environment for students to explore.
Not Too Big, Not Too Small
With a capacity of 162 participants, we are better able to offer individualized attention to your students, nurture a stronger sense of community, and allow more flexible scheduling.
Supportive, Comfortable Environment
We go the extra mile to make sure your group is comfortable on site. Students love our food, which is cooked from scratch, and can meet most dietary needs and restrictions. We have a variety of lodging options to meet your groups' unique wants and needs.
We specialize in 2–5 day residential (overnight) experiences for K-12 youth. Our residential programs offer multiple options to make your stay personalized, comfortable, and accommodating to your students and staff.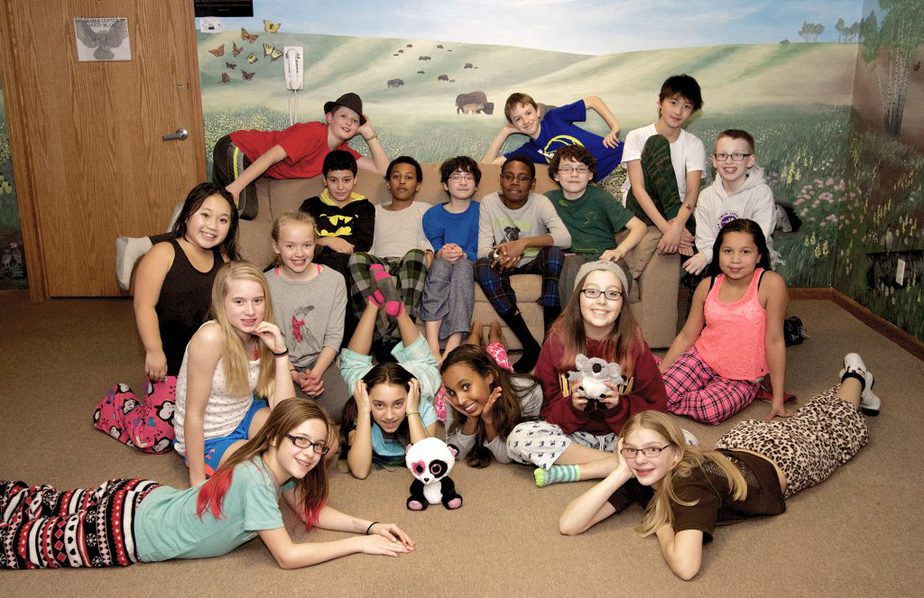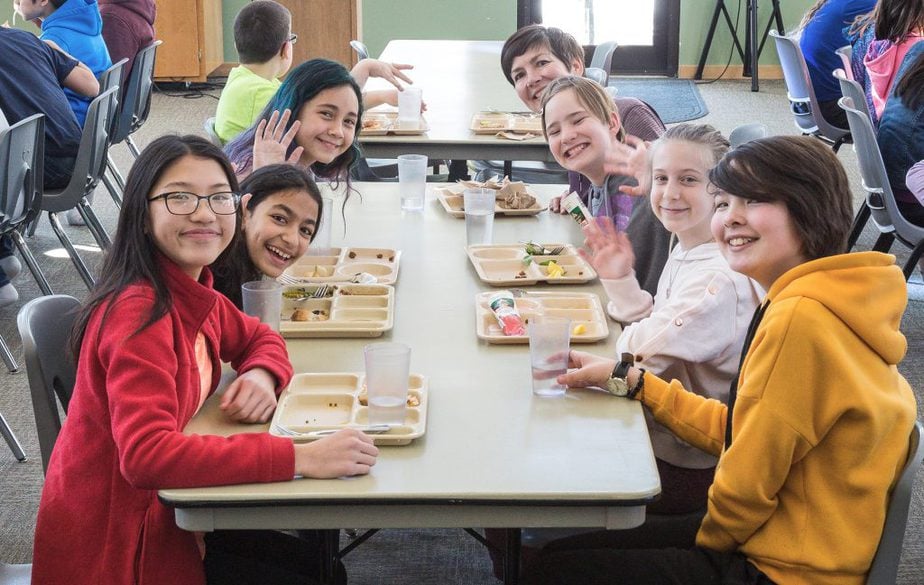 Any size group ◆ any length visit ◆ outreach options
Other Options for K-12 Youth
With a one-day school program package, you select the classes of your choice all morning and/or afternoon, with lunch in between. Bring your own bag lunch or enjoy a delicious meal prepared by our kitchen staff. Any of our programs and classes are available on an "a la carte" basis.
Submit a booking inquiry form or email us to get started or check available dates.
Homeschool camps are periodically offered to extend our quality formal school programming to the homeschool community. Through class options focused on ecology, wildlife, adventure, or cultural and natural history, your students will discover new ways to connect with the natural world.
Check our Program Calendar for upcoming Homeschool camps or email for more info.
Live animals have the ability to engage an audience and inspire a concern for wildlife and our environment. We offer a variety of wildlife program topics that come to your school or site. Our programs cover a range of topics and we use a variety of education animals including: salamander, frogs, toad, turtles, snakes, rabbit, raptors, and porcupine.
Ready to book your field trip?
To get a quote for your school's day visit or to check availability, please:
Already have a reservation?
Visit our Planning Your Trip page for details on planning your trip to Osprey Wilds or
Download our K-12 Trip Planner for a complete information about planning a trip to Osprey Wilds, including a listing of class options, pricing, logistics, forms, etc.