Osprey Wilds Educational Programming
COVID-19 Procedures and Policies
Osprey Wilds welcomes back schools, youth groups, and other guests with safety in mind. We have adapted our learning structure to fit the dynamic needs of our students and teachers during the 21-22 school year. We have updated our class formats and procedures to follow all CDC guidelines to ensure the safety of our students, teachers, and staff. View the video below to learn about our current policies and procedures. 
If you have questions, please contact us at Schools@ospreywilds.org
To learn more about our virtual classes, on-site visits to your school, field trips, availability, pricing & scholarships please: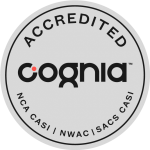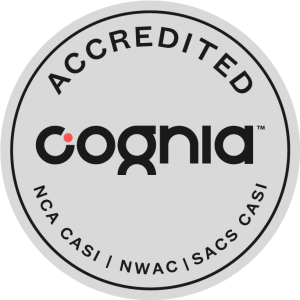 Resources for Teachers and Educators
We specialize in overnight and one-day experiences for K-12 youth. Learn safely with our well-trained and conscientious staff. Masks are required inside and for activities outside when social distancing is not possible. Learn more about our offerings below. 
Day Trips:
For school groups of up to 40 students that can do In-Person learning under MDE recommendations

Experience two of our outdoor science classes.

Our kitchen can safely prepare individualized bag lunches, hot lunches (buffet style), or schools can bring their own.

Day Group Fee: $20/student/class

High Ropes Adventure: $30/student/class

Additional $25 cleaning fee per Group
Overnight Visits:
For school groups up to 162 (students + teachers/chaperones), that can do in-person learning under MDE recommendations

Experience a multi-day trip in an intimate setting. 

Pricing
Already have a reservation?
Visit our Planning Your Trip page for details on planning your trip to Osprey Wilds or
Download our K-12 Trip Planner for a comprehensive document about planning a trip to Osprey Wilds, including a listing of class options, pricing, logistics, forms, etc.
Is your school or youth group in distance learning or a hybrid model? Let us help you engage students and meet science standards with digital lessons taught by our team of educators.
Live Raptor Programs: choose from a number of interactive educational talks that use our animal ambassadors. A 1-hour program is $100 for the first session and $50 for each subsequent session on the same day. A 30-min presentation is $75 for the first session and $25 for each subsequent session on the same day. Limit 100 students/session. Learn more here. 
Ask a Naturalist: a 1-hour live Q&A on a topic of your choosing. Our expert naturalists will take questions from students on topics you are already discussing in class, or what it is like to be an environmental educator or raptor handler. Cost: $75, limit 1 classroom/session
Guest Speaker Engagements
Guest Speaker Engagements: Our team will prepare a presentation and answer questions from students on a topic of your choosing, for example -- energy cycles, niches, adaptations, the basics of raptor care and handling, etc. Cost: $50 (30 minutes) to $100 (1 hr). Limit 100 Students/session
Nature Journaling: Students learn the basics of keeping a nature journal and receive several prompts to choose from to create their own journal entries by observing nature in their own neighborhood. Cost: $75, limit 1 classroom/session
Our staff can safely bring outdoor learning to your students at your school, without the added risk of a student field trip. Click on the options below to learn more.
Outdoor Science Courses: Our instructors will lead your students through outdoor classes on wildlife, ecology, and environmental science. Select from specialized classes such as Animal Signs and Forest Explorers that are designed to be done on school grounds and can be adjusted to fit your existing class schedule. Contact us for a complete course offering list.
Live Animal Programming: Book a 1-hour experience, or even up to a full day of educational programming with our live animal ambassadors. Choose from a variety of programs for all age groups.
Scholarships are available!
Osprey Wilds offers a limited amount of scholarship funding to schools that otherwise would find it challenging to fund a visit to Osprey Wilds. Please note that this is intended for overnight, multi‐day visits only.
Please email us at dresser@ospreywilds.org to learn more and apply! 
Monday-Friday 7 AM - 5 pm at Osprey Wilds
Osprey Wilds is offering a new Academic Support Center for students in grades 6th – 12th. If your students are attending school virtually or through a hybrid model, we're here to help. Students can be dropped off at Osprey Wilds Monday-Friday beginning January 4. They will have access to their own workspace to attend virtual classes, complete schoolwork, and interact with their peers safely. Our academic coaches will be there for homework help and to lead small activities throughout the day. Students should bring their class schedule, homework, laptop, and anything else needed for their classes. 
Our academic support center offers a flexible schedule for families.  Students can be dropped off in the morning from 7 – 8 am and picked up from 3 – 5 pm. From 3 – 5 pm, students will have the opportunity to work on homework and participant in our afterschool activities at no additional cost.  
The cost per student is $20/day and includes Wi-Fi, a quiet and safe workspace, support from our academic coaches, and additional activities. For an additional $5/day you can sign up for our meal program which includes a cold breakfast, warm lunch, and afternoon snack.
Questions? Please email us at info@ospreywilds.org 
After School Programming at
Osprey Wilds
Beginning January 4, and in conjunction with our recently launched Academic Support Center, Osprey Wilds will also be offering after school programs on-site. Join our staff for fun activities. All ages are welcome. Cost is $10/person and includes an afternoon snack. 
Virtual After School
Programming
Beginning January 11, Osprey Wilds is offering virtual after school programs for students of all ages.  Our staff will be leading programs that range from theater, crafts, exploring nature, and more.
Any size group ◆ any length visit ◆ outreach options
Other Options for K-12 Youth
With a one-day school program package, you select the classes of your choice all morning and/or afternoon, with lunch in between. Bring your own bag lunch or enjoy a delicious meal prepared by our kitchen staff. Any of our programs and classes are available on an "a la carte" basis.
Submit a booking inquiry form or email us to get started or check available dates.
Homeschool camps are periodically offered to extend our quality formal school programming to the homeschool community. Through class options focused on ecology, wildlife, adventure, or cultural and natural history, your students will discover new ways to connect with the natural world.
Check our Program Calendar for upcoming Homeschool camps or email for more info.
Live animals have the ability to engage an audience and inspire a concern for wildlife and our environment. We offer a variety of wildlife program topics that come to your school or site. Our programs cover a range of topics and we use a variety of education animals including: salamander, frogs, toad, turtles, snakes, rabbit, raptors, and porcupine.