Discover what awaits you when you visit Osprey Wilds
780-acres of rich and varied habitat

7 miles of non-motorized hiking and ski trails

Deep, clean Grindstone Lake

Comfortable, modern lodging

Outstanding food service

Convenient location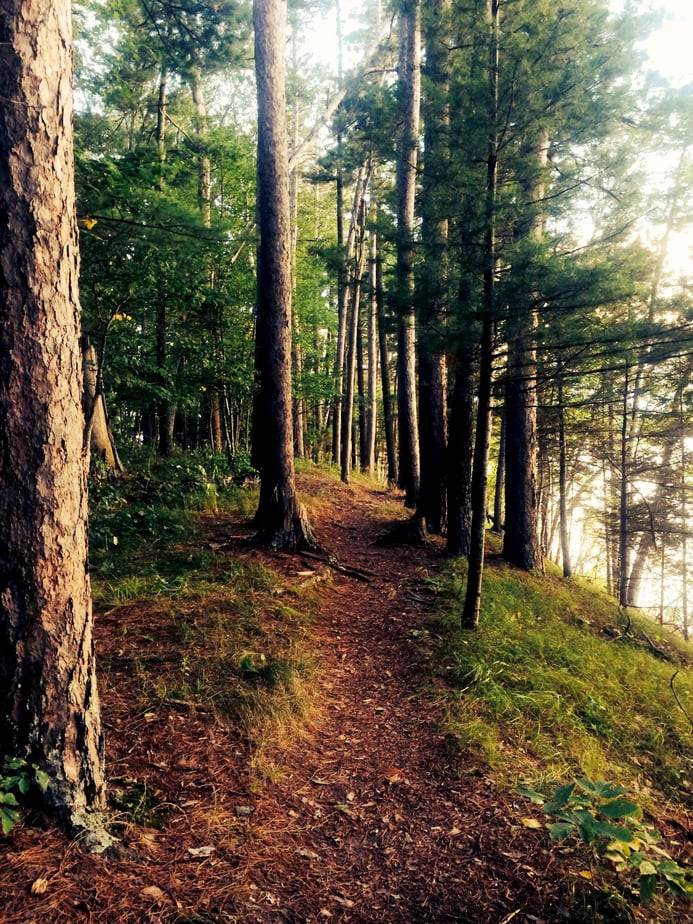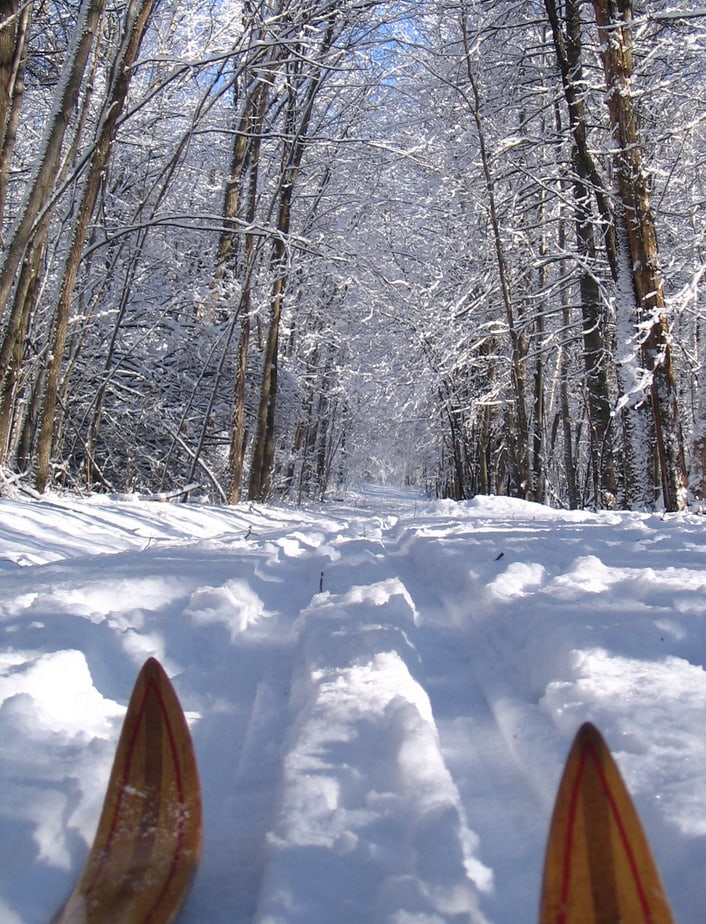 The beautiful and peaceful Osprey Wild property is unique and encompasses a variety of habitat and ecosystems. Through preservation and dedicated, responsible land management efforts over decades, our 780-acres property contains old growth white and red pine groves, old growth northern hardwood forests, multi-aged conifer stands, birch and aspen stands, tall-grass prairie, oak savanna, shrub carr, wetlands, and lake and stream habitats. 
Our unique location puts us in a transition zone where several habitats are present, creating outstanding birding and wildlife spotting opportunities. Over 200 species of birds have been recorded on our property.
As our guest, you can hike, ski or snowshoe on over 7 miles of trails through our diverse lakeside sanctuary. Most of the trails are groomed for cross country skiing in the winter (conditions permitting) and no trail permits are necessary. No ATVs or motorized vehicles are allowed on our trails.
Our campus is also home to 40 geocaches. Geocaching is an outdoor activity where users navigate to hidden containers, called geocaches. You can download an
app
and start hunting as soon as you are on our campus. It is a perfect way to spend time outside and develop your navigation skills.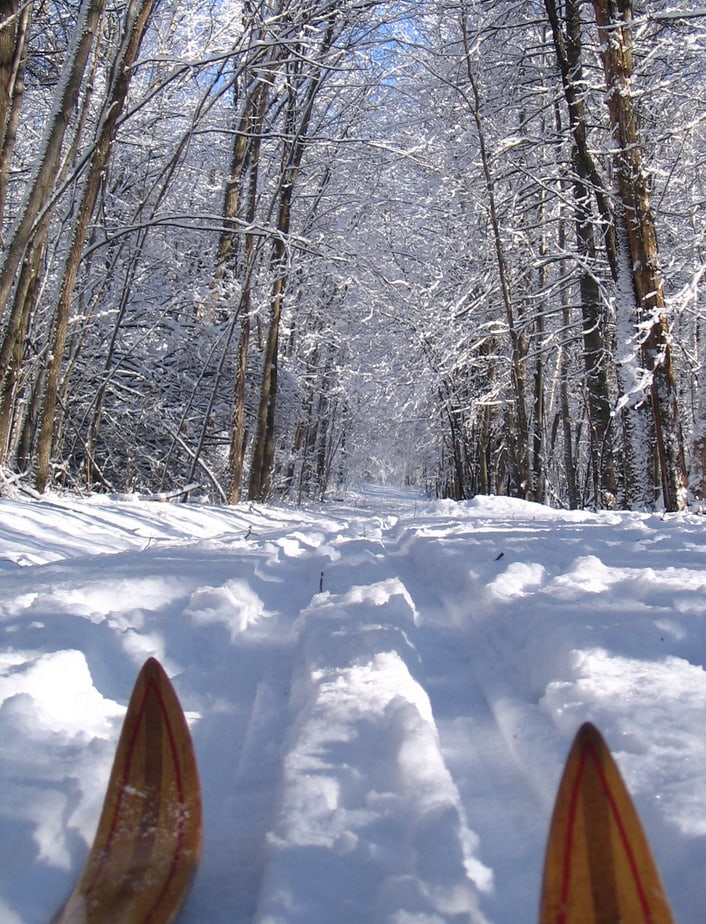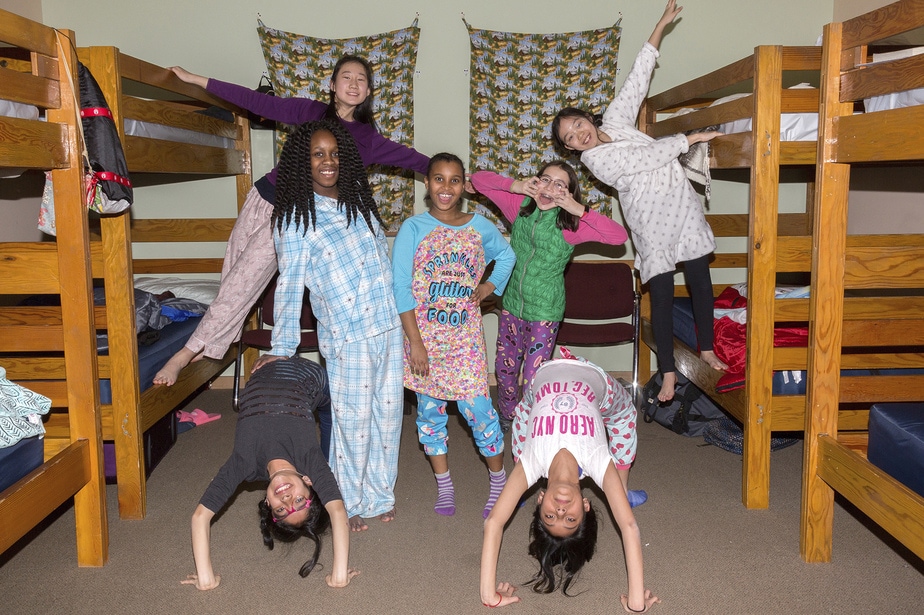 From modern lodges to rustic cabins and camping - for any size group.
Lodging Facilities & Meeting Spaces
Our unique Center features a mixture of historic as well as modern facilities that can provide lodging and meeting space for 162+ and meal service for 200+.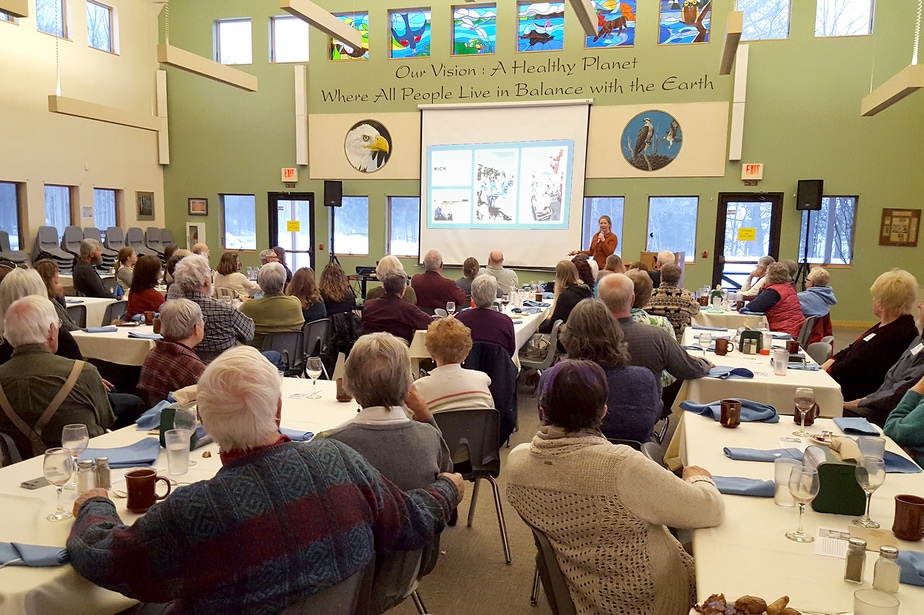 Meeting spaces - large and small, outdoor class areas, AV equipped, WiFi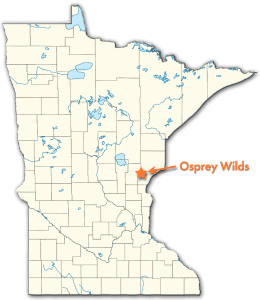 Centrally located within an hour and a half of the Twin Cities, Duluth, and Saint Cloud, Osprey Wilds is easy to find. Clear signage directs you from the I-35 exit along the five miles to the Center gates. Our convenient location enables you to have a remote nature-immersion experience while saving time, money, and energy.
Click here to download printable map and directions
Osprey Wilds
54165 Audubon Dr., Sandstone, MN  55072
Osprey Wilds GPS coordinates
(46.117186384284004, -92.99793720245361)