Award-winning Maple Syrup! 
Each year, Osprey Wilds collects sap from our maple tree and boils it into delicious maple syrup for you to enjoy! If you want to learn more about the process, check out our virtual Maple Syrup Day videos on YouTube: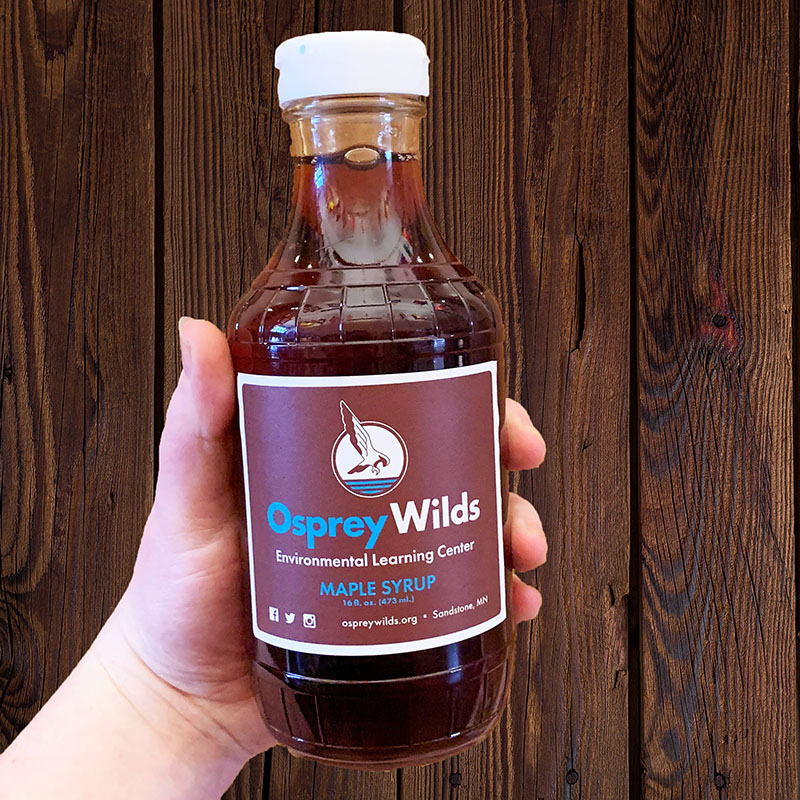 SOLD OUT Please check back in October, 2021
Our holiday gift baskets are $50 and include two coffee mugs, house-made pancake mix, and our award-winning maple syrup from our sugar maples at Osprey Wilds! This delicious set of goodies comes in a handmade wooden crate. Pick up at Osprey Wilds in Sandstone, Minnesota. Click here for directions.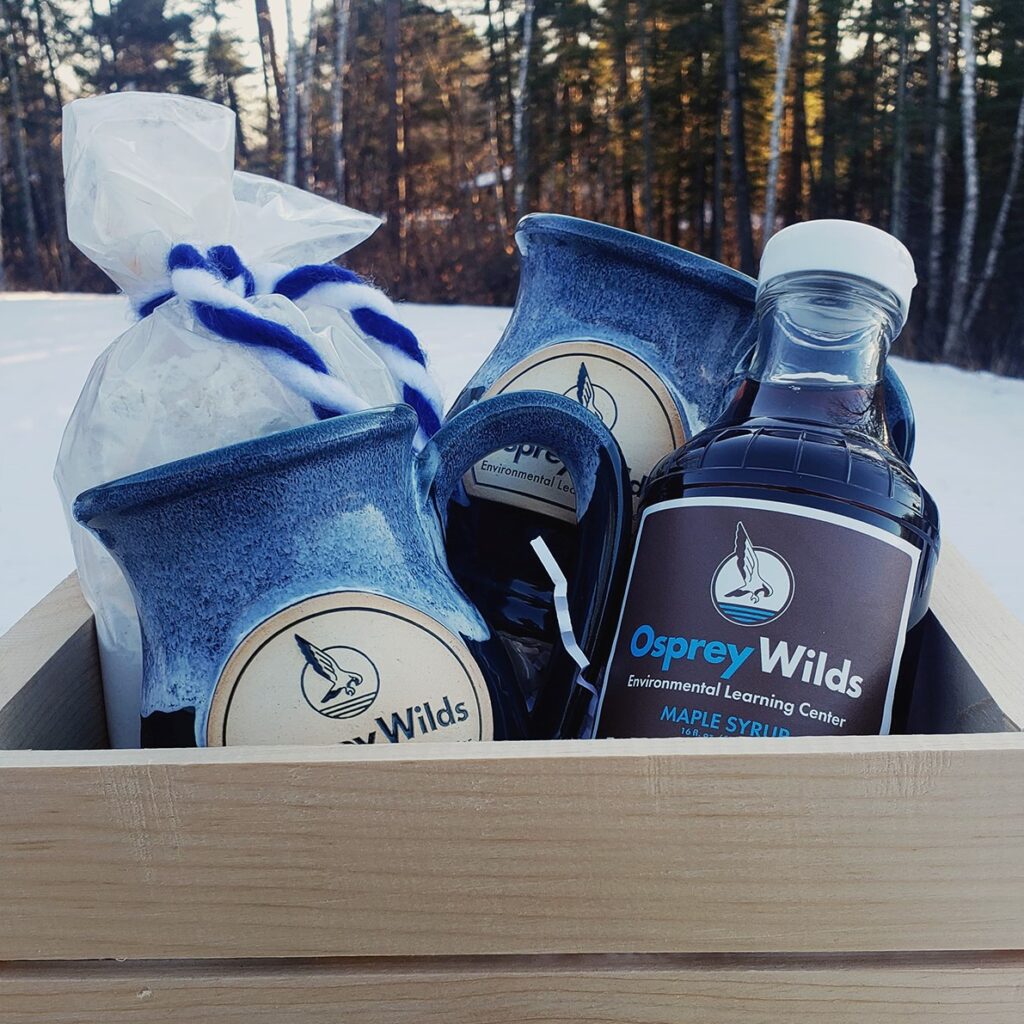 Learn More About Our Maple Syrup